Birria is a stew and meat delicacy from Jalisco, Mexico. Just like Tacos and several other Mexican dishes, Birria has gained the attention of those in the neighboring United States and many other parts of the world as a top-rated dish. More about Birria meat dishes will be discussed in this Meat Abolition nutrition post. So, keep reading to find out more.
Ingredients Needed to Make Birria Meat
Meat
Originally, Birria is made using goat meat. In fact, goat meat is the main reason it is called Birria. However, varieties have surfaced and this has made it possible to use meat options such as beef, lamb, venison, and even pork meat.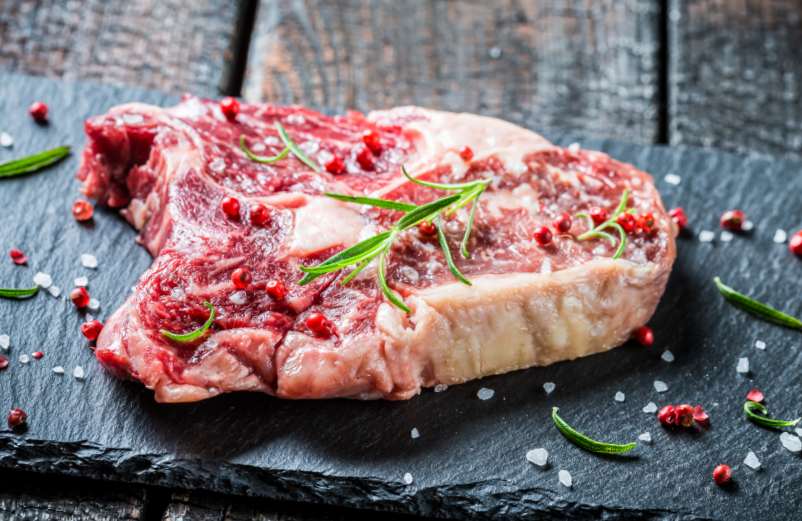 Dried Chiles
Your choice of chiles is almost as important as the meat itself. It is an important part of this Mexican recipe. For this reason, these three chiles are recommended:
Guajillo chiles – which are sour but incredibly tasty
Thin and hot Mexican native peppers known as "arbol chiles" – Considering how hot it is, you may want to remove its seed to get medium spice
Dry poblanos which are known as "ancho chiles" among Mexican natives
It is best that you use these three chiles. However, Mulato chiles make for a fair enough alternative if you cannot get the aforementioned.
Dried Herbs & Vegetables
Cumin and/or cinnamon stick, ginger, bay leaf, (chopped or sliced) onion & cilantro, tomatoes, garlic cloves, oil, and dried oregano are some of the important dry herbs that make up Birria meat's ingredients.
Birria Meat Preparation
Meat Preparation
You need to cut your meat of choice into smaller pieces. But before then, make sure to remove massive fat chunks from the meat. You would also need to use a reasonable amount of (kosher) salt.
Preparation of Dried Herbs and Vegetables
Start by cleaning your dried herbs and vegetables to remove germs
Cut them appropriately
Place the properly cut tomatoes, onions, chiles, garlic, and other herbs and vegetables inside a large pot. Make your chiles sauce with a gentle boil using your slow cooker to cook these dried herbs and vegetables
The boiled mixture should be allowed to cool a bit and then transferred into a blender. There it will be blended to have a smooth mixture before being sieved into a saucepan using a mesh sieve
Cook the Meat
The salted meat of your choice should be made to cook on medium heat till it is tender. Normally, this will take 6 hours (at least). However, you can shorten the time by using a pressure cooker
Have the meat transferred into a platter and eventually shred or cut into further pieces. Also, seize this opportunity to sort out bones
Check the Broth
You should taste the broth's flavor. If it tastes like it is not adequately seasoned, you can still add more spices to make up for this.
Final Dish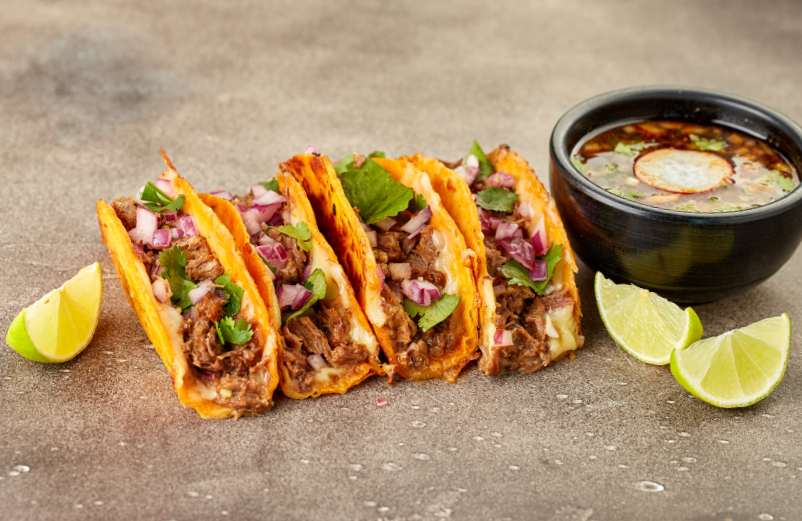 Serve the cooked meat into dishes and pour the broth on the served meat. You can also further garnish the dish using lime juice, well-chopped onions, cheese, and coriander.
This is how to make Birria meat in the stew form. You can also choose to have it in taco form. Birria meat is a delicious recipe and you should love it. However, it is made using red meat and has to be taken moderately.
Articles similaires